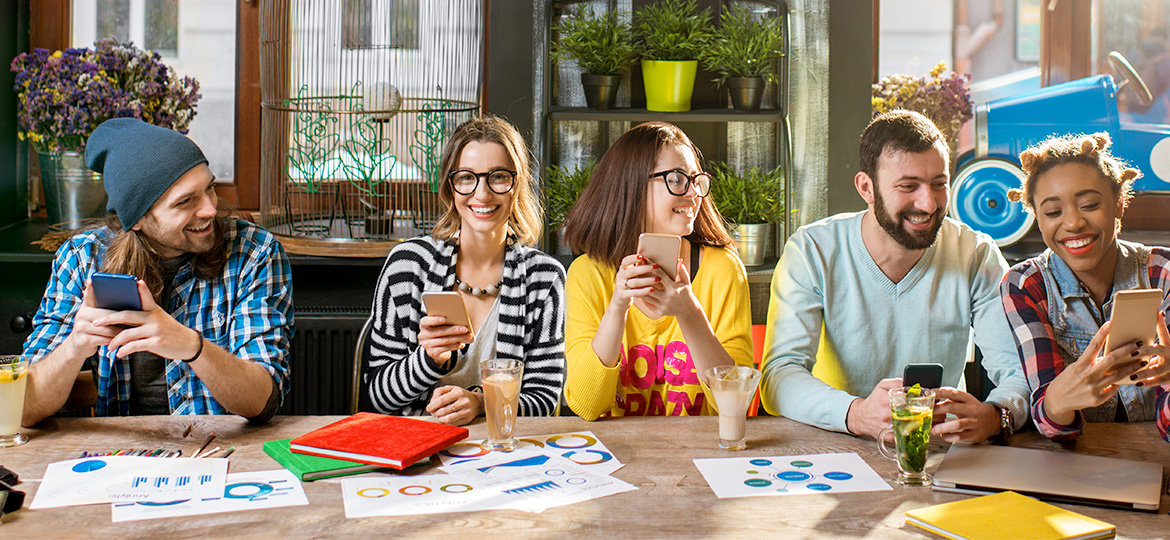 Spread the Word About Your Food: The Top Tips for Franchise Restaurant Marketing
You've probably heard the statistic that 90% of restaurants fail in their first year.
This statistic is extremely false.
According to a study by Forbes, only 17% of restaurants close within their first year.
This is actually significantly lower than most other industries. The restaurants that do fail likely do so due to insufficient marketing.
In today's digital age franchise restaurant owners can find massive success with modern restaurant marketing techniques. Gone are the days where word of mouth was the only way to spread the word about your business.
With careful planning and some tips and tricks, your business will be booming with new and regular customers alike.
Keep reading for some of our top restaurant marketing tips that you can use to improve your multi-unit restaurant franchise's marketability today.
Use Social Media to Your Advantage
The advent of social media has been especially impactful in the franchise restaurant business. Apps like Yelp and Foursquare invite users to try new places and share their opinions with the world.
If there's one thing people on social media like, it's sharing their opinion.
Instagram has been integral in the popularization of the idea of "food porn" in which users share photos of the meals they are about to consume.
Facebook combines the elements of these other apps by allowing the posting of pictures, status updates, and restaurant reviews. Just about everyone in the younger generations and many in the old is on Facebook.
You should strive for good reviews on these sites. As far as how to use social media to promote your brand, make your own account!
Take photos of the dishes you serve and allow other users to share those photos. Post fun and interesting updates about new dishes, promotions, staff, or just about anything you like.
Users will like, comment, and share your content and spread the word about your business for you.
Have a Website
Every successful restaurant has a website where repeat and new customers can go to learn more about their dining options and your brand.
Designing a website doesn't have to be overwhelming. The reward will be well worth the work and it often makes the most sense to hire a professional.
The business you gain from having a website will be well worth the cost of establishing it.
You can use your website to promote your social media, provide information on the hours and attire of your restaurant, and of course, post the menu.
If you plan to offer carryout dining, consider using your website to allow your customers to place their orders online.
Contests
Everyone loves participating in contests, especially if the reward is good.
You can use social media to host contests for your internet following. Some ideas we have loved include asking users to share a post of yours to be entered into the contest, having users comment on your post with why they love your restaurant, or even posting a good old fashioned guessing game like how many corks are in a vase in your restaurant.
You can offer a free meal or percentage off the bill to the winner of the contest.
You can also use contests take that place in your physical restaurant to spread the word about your business. Encourage participants to upload photos of the event to their social media and you will be spreading the word to all of their followers.
Email is Still Relevant
Email marketing is still one of the best ways to reach customers from just about every generation.
You can get customers to sign up for your email list online or in person. Many restaurants encourage customers to fill out a survey and obtain their email to add to their list.
You can use email marketing to regularly follow up with your customer base and remind them that your restaurant is there.
Some of the best content to include in your emails are new menu items and promotions as well as coupons and discounts.
Monitor Reviews
Just as easily as the internet and social media can shed a positive light on your business, it can destroy you.
Internet and social media users are generally trusting of the reviews their peers leave and so you want to make sure those reviews are mostly positive.
Your business should have a presence to respond to reviews, both positive and negative, in a way that makes you look positive and receptive to constructive criticism. This practice is known as online reputation management.
A few bad reviews can bring your overall ratings down and affect how you rank and are viewed by potential customers. You need to have an online reputation strategy in place.
If you have no experience with this concept, it's best to consult a professional.
Partner with Other Businesses
Digital marketing has promoted the strategy of working together with other businesses to promote both of your products or services.
One of the best ways for restaurants to do this is by connecting with food bloggers and influencers who are local to your business. These people are trying to gain followers of their own and are likely to work with you to benefit you both.
You can offer them incentives such as free meals or discounts to get them to try and share your brand on their page.
This is an easy way to leverage the large following that they already have and tap into a huge pool of potential customers.
Professional Restaurant Marketing
While some of these restaurant marketing tips are self-explanatory, really pulling them off might require the use of a marketing professional.
Strategies like email marketing and online reputation management are best left to the professionals.
While social media and the internet are dominating the restaurant marketing industry, they are a double-edged sword. A negative review can reach a large audience just as quickly as a positive one.
To make sure your restaurant doesn't become a statistic, consult with a marketing professional today.