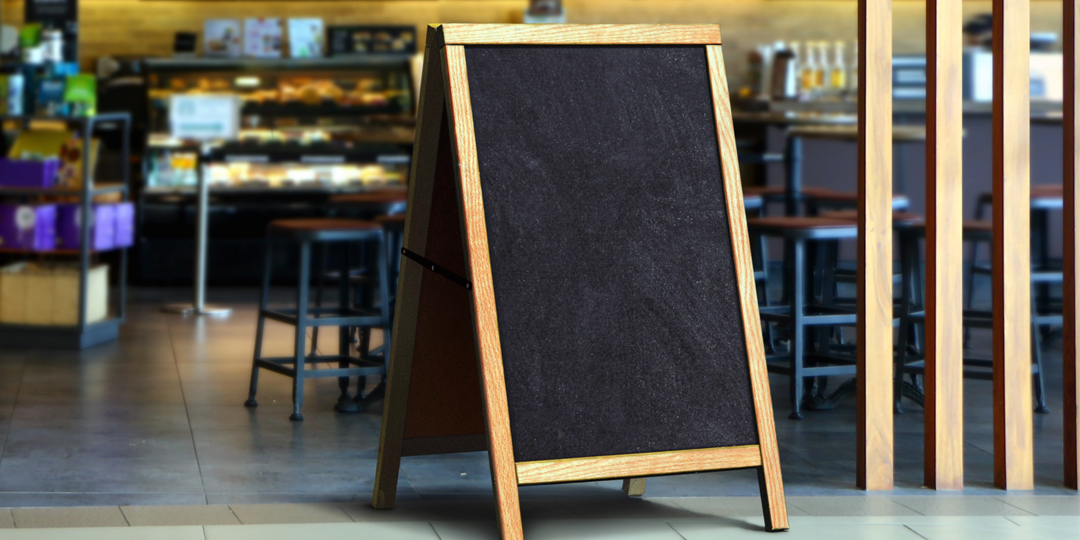 Restaurant Marketing in the face of a PANDEMIC

There is no denying these are some crazy times, but it's important to remember that you are not alone in the chaos caused by COVID-19.

Restaurant owners across the globe are all in the same boat, and the challenges faced are felt industry-wide.
It's reported that we could see up to 30% of restaurants close down permanently before the end of the outbreak.
That's an alarming number, and now is not the time to stay quiet.
Time and time again, history has proven that businesses who market aggressively through difficult times more often succeed in the face of adversity, and ultimately come out on top when the dust begins to settle.
It's time to get proactive, creative, and resilient – because only the strong will survive.
Safety First
Courtesy Getty Images
First, the obvious.
The only way you're going to get anyone to even think about ordering food from your restaurant is to convince them beyond a doubt that you are taking all the precautionary measures to be safe.
Not only is following health guidelines an obligation to your community, but it allows you to leverage a brand message to your customers that your kitchen is a germ-free haven from what's lurking outside.
And once your kitchen and staff are up to standard, emphasis on safe pickup and delivery is going to be your life-line.
Make sure your customers are aware they can request a "no contact option" and leave instructions on how they'd like their food delivered. The key here is reassurance – don't forget everyone is facing this challenge together, and you want to ease their minds.
Incentives
Now's a good time to appeal to bored and hungry customers with incentives to order from your restaurant instead of your competitors.
Offering specials and freebies will naturally draw business.  It will also show the community that you want to be helpful in a time of uncertainty and need and will ultimately result in loyal customers – a critical feat for your restaurant during the difficult days.
Why not let the kids eat free? These are times where families are always dining together, and in serious need of a break. With many parents now unable to work, this sympathetic gesture will be much appreciated and not soon forgotten.
Push for Future Purchases
Just because customers aren't allowed to dine out right now, it doesn't mean that they aren't searching for ways to support their favorite local businesses – including yours.
So it's important to make sure they know how.
Allow gift cards to be easily purchased online or through email. You want to set the stage for future business when things return to normal.
Get proactive by including a coupon or small gift card with each order that can be used when you open your doors again to diners.
You want to make sure that your restaurant stays top of mind for customers when the glorious days of dine-in resume.
Be Social (from a distance)
Courtesy Getty Images
Staying connected to customers while your doors are closed is a major part of weathering this storm
Get online, and keep your customers in the loop on what measures you're taking, what specials you're running, and how you and your staff are coping with all of the insanity.
Don't be afraid to get creative and have a little fun at a time when many people are craving unique outlets.
Try creating recipe videos, cooking tutorials, or anything entertaining. It's a great way to boost your brand and keep customer attention, even while you're shut down.
Plan Your Comeback
Courtesy Getty Images
It may not seem like it right now, but there WILL be an end to this madness.
And when that day comes, you need to be prepared for your restaurant's return with a well thought out re-launch plan.
Don't worry, your plan doesn't have to be fully laid out already, but it's time to start putting some ideas together.
An event to mark your return could be just what the doctor ordered to jump start your business – and get customers back through the doors.
More importantly, it will give you something to look forward to – like the much needed light at the end of this tunnel.
---
If you'd like to learn more on some initiatives to help your business endure throughout this time of uncertainty, be sure to give us a call or talk to us today so we can help you get started.