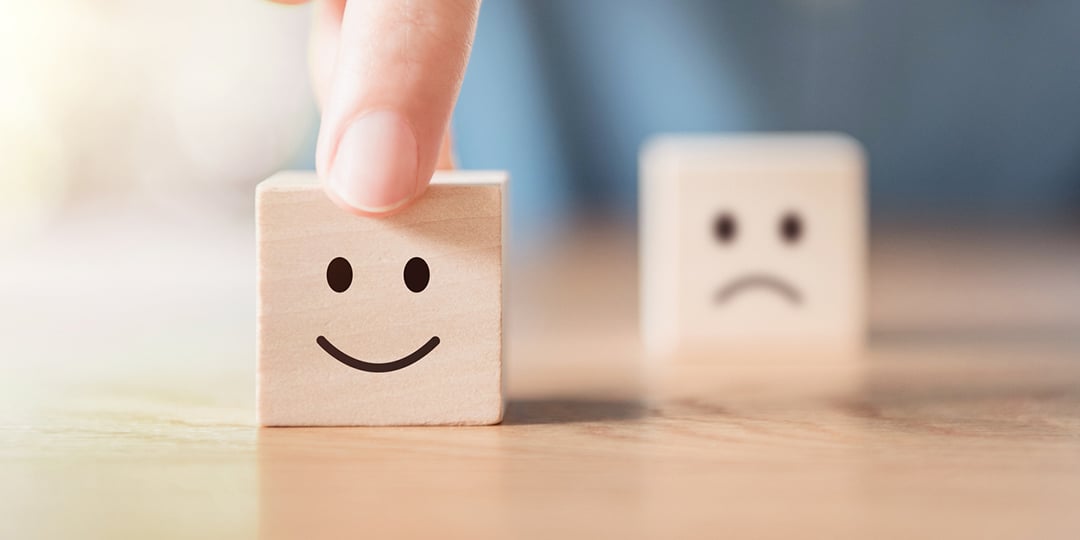 What is Reputation Management?

Why Staying on Top of Online Reviews is Vital to Your Restaurant Business
If you own a restaurant, you already know just how valuable positive reviews can be to your success.
For those struggling with reviews, reputation management might be just what you need to keep things on track and help you reach a new audience of prospective customers.
Whether your restaurant chain is big franchise operation or a single unit location, read on to learn more about what is reputation management and what it can do to protect you and put you back in control of your image.
What is Reputation Management, Exactly?
Courtesy Getty Images
In today's world, the Internet is one of the most valuable marketing tools available to businesses. If you don't pay close attention, your reputation could be at stake thanks to negative reviews by angry customers, bots, and other factors.
With reputation management, you will be able to regain some control over your website and your reviews. In terms of success, it's your reputation that really matters.
Since more people are using the Internet to choose restaurants than ever before, it's crucial that you keep things in check. Active reputation management can give you the level of balance and control you need to ensure that you're still seen in a positive light.
So, what is reputation management? This term refers to the effort to help influence what people think of your restaurant whenever they see you online. Keep in mind that your reputation is what people think of you, not necessarily what's always true and factual.
A quality restaurant marketing partner can help you manage your reputation and how you're portrayed online. This frees you up to focus on other things like the day-to-day operations of your business.
Why is Reputation Management Important? 
Courtesy Getty Images
Your restaurant's reputation is largely presented online these days, so it's a crucial part of your overall sales and marketing plan. While print ads and word of mouth are also effective, your online reputation can have a much more profound effect on your success.
Using reputation management should be a core part of your overall sales and marketing program to help influence what others think about your business. The goal is to gain and maintain trust among your current and potential customers.
Of course, you can't always prevent negative reviews from being posted on Yelp, Google, or other websites that reach a wide audience. However, how you react and respond to those reviews can make a huge difference.
When you're actively responding to negative reviews, it shows that you're making a concerted effort to satisfy all of your customers, even the unhappy ones. Even large companies can suffer from negative publicity and reviews. That's why it's crucial to manage your feedback as much as possible.
If you don't address a customer's negative experience, it could have a ripple effect on your business. Try to utilize reputation management tactics as much as possible to try and mitigate the situation.
So, how do you handle negative reviews and what should you say? There are several key things you can do as part of your overall reputation management strategy.
Dealing with Negative Reviews
Courtesy Getty Images
No matter what line of work you're in, a negative online review from a customer is practically inevitable. Let's face it – it's bound to happen sooner or later. The restaurant business is especially susceptible to dealing with these types of reviews.
How do you handle a negative post that can put your restaurant in a bad light? There are several things you can and should do to help restore and retain your hard-earned reputation.
First, if you encounter a negative review online, do your best to respond as soon as possible. The longer you let the negative review sit without a response, the more people will see it and notice your silence.
As soon as you see the review, you should first thank the customer for their honest feedback and for their business. Address them by name and be as kind and professional as possible.
After you thank the reviewer, apologize for their negative experience and let them know that you'll do everything you can to make it right. Don't get too specific about how you plan to handle the situation. This could entice other reviewers to post something negative just to get a free meal or other compensation.
Once you respond to the review, ask the person to contact you directly so you can discuss things further in a non-public way. This is the best way to show that you're genuinely concerned about every individual customers' experience.
Taking the issue offline and talking in private will maintain the reviewer's privacy. It also shows that you genuinely care and want to correct the issue.
You can create a template to respond to online negative reviews if it's easier. Just make sure you change the person's name every time so it's personally addressed to each customer.
When you respond to negative reviews quickly, you're practicing good reputation management. This simple act doesn't take much time, but it goes a long way in preserving the reputation you've worked so hard to gain.
Make Your Reviews Work for You
Courtesy Getty Images
Once you've asked what is reputation management, you can start exploring ways to keep yours intact. From pizza shops to fine dining, managing negative reviews as a restaurant owner is crucial to your success.
Remember to check your online reviews regularly and respond to negative feedback as quickly as possible. As long as you handle things professionally and with a kind attitude, you should be able to maintain your success for a long time to come.
---
If you're in need of professional reputation management services, be sure to give us a call or talk to us today so we can help you get started.