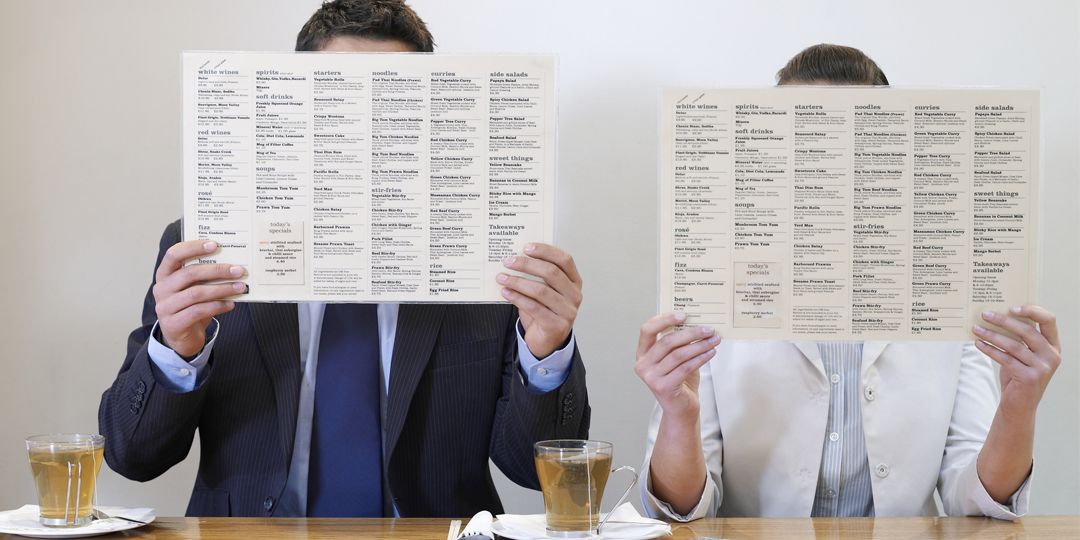 Restaurant Relaunch Marketing: The Power Of Print Marketing
Even before COVID-19, there was no denying that marketing with tangible print materials like flyers, mail out menus, or any other direct mail campaign seemed to be on the back-burner compared to digital marketing.
But with digital media consumption up 85% in North America, it can be far too easy for consumers to become so overwhelmed and saturated with digital marketing that your intended message simply gets lost in the clutter.
So how can you prevent this from happening?
Listen to Your Customers
Courtesy Getty Images
This is always important, but now more than ever you need to be listening to what they need before your message can be heard.
People who are stuck at home right now (and there's a lot!) may be looking for comfort as they settle into the "new normal".  It's important to consider this new reality when planning your next marketing campaign.
If done right, direct mail can provide a powerful new tool for building these much needed connections. 
Get creative, plan for promotions, and lean on your data.
The brands that skillfully apply their strengths and ingenuity to their customer outreach during this difficult period will be the ones that come out stronger on the other side.
Digital and Print:
The Marketing Mix Dream Team
Courtesy Getty Images
It's not about abandoning one strategy or the other – in fact it's quite the opposite.
It's about integrating both channels effectively so your message is heard by as many potential customers as possible.
And in a nutshell isn't that what marketing's about?
Balance is always key – websites, social media, QR codes – these are all winning efforts when paired with integrated print campaigns.
Here are some statistics worth taking note of when deciding whether or not to include print in your next marketing campaign:
What Print Brings to the Table
Courtesy Getty Images
According to Forbes Magazine, print materials offer your current and prospective customers brand experience that simply can't be replicated online.
While many digital marketing materials are effective for a single purpose, the benefits of print media extend farther than most people think.
Printed materials grab consumers attention for more time, and the majority of consumers said they actually like engaging with print materials.
Cards, brochures, menus, posters, and other types of printed materials are tangible – they can end up staying in offices or homes for months or even years after they are received, and be passed on to friends or colleagues.
In the end, this will maximize the reach of your campaign.
Direct mail recipients purchased 28% more items and spent 28% more money than people who didn't get that piece of direct mail.(United States Postal Service)
56% of customers find print marketing to be the most trustworthy type of marketing.
The Millennial Appeal
Courtesy Getty Images
Millennials actually respond more to printed communications than they do to email (yes, we were surprised, too!)
By marketing to Millennials, brands are rediscovering that print is an engagement goldmine.
This may come as a surprise, but today's digitally connected, media savvy millennials are also connecting to print.
While it may seem like a gamble targeting millennials with print, the fact is they are often looking for something that stands out from their digital world.
Whether it's via direct mail, inserts, or other tangible forms — print marketing works because the channel is simply more memorable.
So what does all of this prove?
Printed marketing materials appeal to senses that simply can't be stimulated in the digital environment.
Or not yet, at least.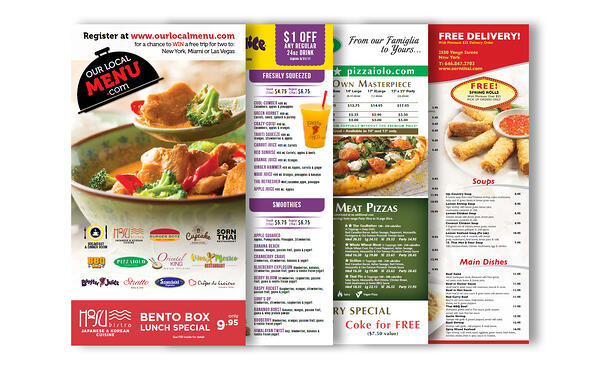 ---
For more information on how to integrate print into your next winning marketing campaign visit https://www.mppmarketinggroup.com/print-marketing and let's get you started!