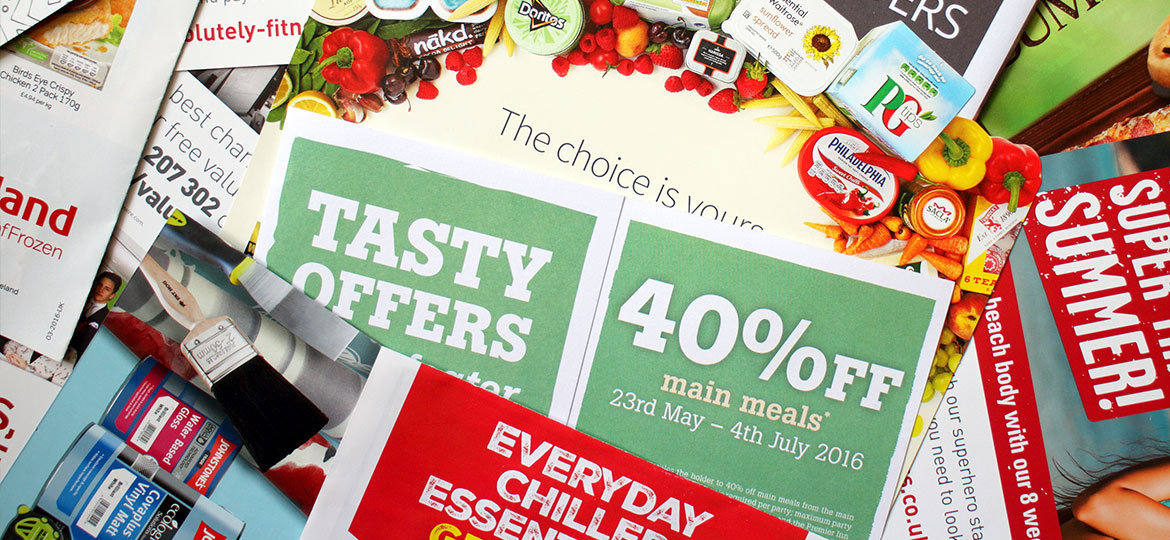 7 Great Reasons Why Your Franchise Restaurant Needs a Direct Mail Campaign
If you had the opportunity to increase the response rate of your multi-unit restaurant franchise's marketing campaign by 30 times its existing quota, would you take it?
That's the power of direct mail marketing.
As digital outreach continues to gain speed, there's still plenty of room at the table for print-based marketing, with direct mail collateral taking center stage.
Are you preparing to launch a new advertising plan for your new or existing eatery? If so, a direct mail campaign can generate much-needed visibility and buzz.
Today, we're sharing seven great reasons why this is an ideal way to spend your marketing dollars for maximum impact.
Ready to learn more? Let's get started!
1. It's Targeted
How do you know who to send your direct mail to? It's simple. You reference the people who signed up for your mailing list.
This already narrows your audience scope, as you aren't just sticking pamphlets on windshields and hoping the right person picks one up.
Rather, you're already starting with a list of people who've expressed interest in your restaurant. They are expecting to hear from you, looking for more information, and interested in your promotions.
With this data in hand, you can narrow your focus even further by segmenting your target audience by myriad factors including age, income, geography and more.
Did your restaurant just launch a new kid's menu? Find the families on your list and send promotions their way. The key is to make your mailing list signup and survey comprehensive so you know as much as possible about each person on it.
In fact, there's a marketing rule behind this. The 40/40/20 rule states that 40% of your campaign's effectiveness stems from the mailing list itself. The other 40% is based on the offer and the remaining 20% is based on how creative the design is.
Start with a robust list and your campaign is already off on the right foot.
2. It's Trustworthy
Sure, you could send out an email newsletter blast or send an SMS text message to your patrons. Yet, though digital marketing has made strides in recent years, modern customers still trust direct mail materials inherently.
According to a recent report, 76% of people trust advertisements they receive in the mail. This comes in third, only behind television ads and print media ads.
What about the Millennial generation, who never knew a world without digital outreach? A similar study shows that 70% of this demographic trust print mail.
Building a long-term relationship begins with establishing trust. If you can convince local community members that your restaurant is reputable and worthy of their visit, you'll get them through the door that much quicker.
3. It Has a High ROI
The ROI your restaurant receives is a key metric in weighing the effectiveness of a marketing campaign.
Studies show that direct mail advertising generates an ROI of around 29%, coming in just behind email and social media marketing. Conversely, paid search has an ROI of 23%, while online display ads come in at 16%.
The takeaway? Your dollars aren't going to waste. Rather, they're going to work.
They're putting your restaurant menus, updates and promotions in the hands of people who are most likely to give them a try. Specifically, the response rate for direct mail is 5.1%, compared to 0.6% for paid search and 0.4% for social media.
You can offer a free meal or percentage off the bill to the winner of the contest.
You can also use contests take that place in your physical restaurant to spread the word about your business. Encourage participants to upload photos of the event to their social media and you will be spreading the word to all of their followers.
4. It Stays Top of Mind
The average office worker receives around 200 emails a day, but only a few pieces of mail.
Want to make sure your restaurant's marketing message doesn't end up deleted before it's even read? Put it in the mailbox.
It's a tangible token that takes more effort to throw away than a simple click of "Delete" on a smartphone. What's more, it's more memorable and easier for our brains to process.
One neuroscience study found that, when compared to emails, postcards won out on the following metrics:
Review time
Stimulation
Memory speed/confidence
Desirability
Valuation
While email is best for capturing initial reader attention, direct mail is stickier, which is marketing-speak for more memorable. The translation? You're harder to forget.
5. It's Creatively Tactile
Want to grab your customers' interest in a unique and eye-catching way? You can experiment with your direct mail pieces, incorporating special textures, thicknesses, lettering, and formats.
Especially in the restaurant and foodservice industry, this is an ideal way to brand your business and generate buzz.
Planning a black-tie dinner at your space soon? Send glossy invites to your mailing list, complete with fancy fonts and sophisticated packaging.
Adding a new dessert menu or expanding your wine list? Find graphics or take pictures that depict the changes and use them in your collateral.
Digital marketing might have the advantage of interactive GIFs, video, and sound but that doesn't mean print-based materials have to be dull.
6. It Stands Out from the Competition
When you send an email or post on your social media feed, you're one of the thousands of voices your customer hears every day.
As such, it can be easy to become lost amid a sea of competitors. Even if you have the best brisket in the county or chocolate cake that's known a few states over, it's hard to attract new followers in this environment.
On the other hand, you'll be competing against far fewer peers with a direct mail campaign. That means your hard work isn't for naught.
7. It Seamlessly Complements Digital Marketing
While direct mail marketing is an efficient way to reach your restaurant audience, it's doesn't have to stand alone.
In fact, it integrates seamlessly into your other marketing efforts for an effective omnichannel approach. Combine it with your digital marketing campaign, for instance, to interact with your audience in multiple ways, at various stages across the path to purchase.
For instance, you can send an email highlighting a new special on your menu, then send a mail piece that goes into greater detail on what the entree includes, complete with pricing, pictures and more. Then, follow up with a social media post and another email.
Research shows that when direct mail pieces follow an email, brand recall is nearly 40% higher than when the pieces are sent on their own. In addition, buyer motivation is 26% greater.
When these two aspects are combined, your restaurant can grow its total number of impressions and enhance patron acquisition efforts.
Launch a Direct Mail Campaign That Delivers
You know how delectable your food is and how much effort you've poured into your restaurant design. You're ready to launch a new marketing approach that helps your community understand these same sentiments.
A direct mail campaign can help you get there. Not sure how to start one? That's where we come in.
We offer a strategic approach to direct mail and distribution, ensuring your message always ends up in the right hands. From initial research and route selection to distribution planning and delivery, we'll work with you every step of the way.
Get in touch today to get started. Then, sign, seal, deliver your way to success!