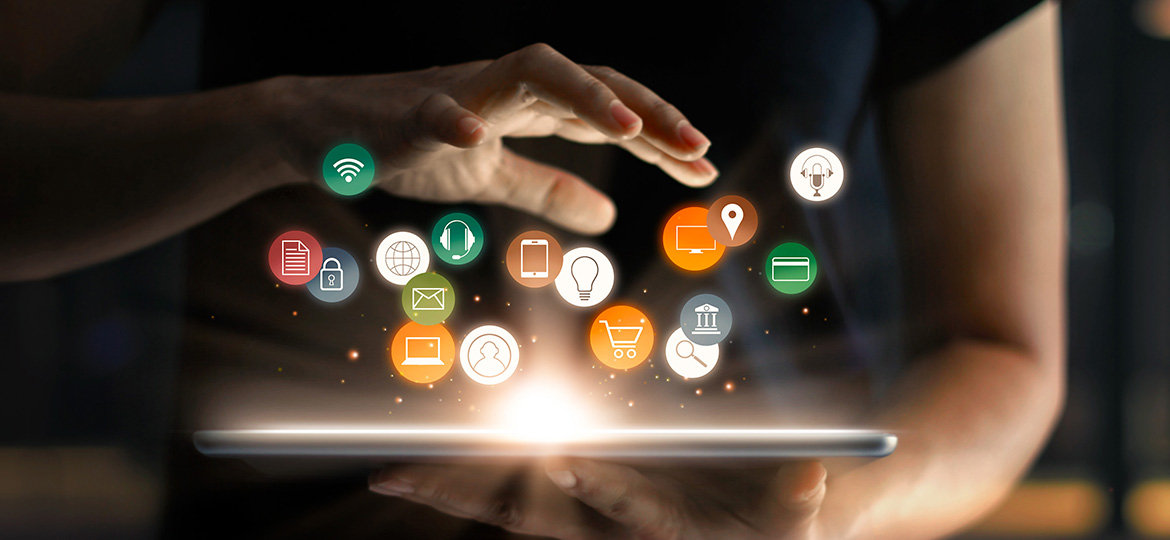 Digital Marketing for Restaurants: Our 6 Top Tips
You've developed a mouth-watering new menu, you've just opened up a second restaurant location, or maybe you've completely redone your dining area.
No matter what, you want to make sure that both new and loyal customers hear about it.
How can you make that happen?
By strengthening your digital marketing plan as a whole.
From mastering social media for restaurants to helping you to understand the value of email marketing, read on to take your restaurant's digital marketing strategy to the next level.
1. Master the Art of Instagram
Getting restaurant social media marketing right means starting with Instagram.
This means uploading about one permanent post per day, and at least three stories (morning, noon, and night.) These posts can be pictures of dishes, raw ingredients, diners, your servers, or table settings.
You may even want to consider hiring a professional food photographer to come in and take the best possible snapshots of your favorite dishes. When you upload the photo, make sure you also include a few relevant hashtags.
Social media marketing for restaurants or franchises should also include forming relationships with influencers in the food industry.
These are people like other chefs, food bloggers, Instagram-famous foodies, restaurant reviews, food writers, and even cookbook authors. Not only do these influencers have tons of followers, which means more exposure when they create posts featuring your restaurant.
You also know that their followers are already interested in the restaurant world, which makes your rate of likely conversion even higher.
2. Create an E-Newsletter
The average email marketing campaign has an ROI of $38 for each dollar you spend developing it.
So, while mastering social media for restaurants is hugely important, it shouldn't be the beginning and end of your entire digital marketing strategy.
First, consider segmenting your email list. Maybe you have customers you know make reservations mainly only around the holidays. Perhaps you have some customers that love to come in when you have a new menu. Others may prefer special events, like guest chefs and wine tastings.
Send out the most relevant email pitches/updates to people on your list based on their specific interests.
You can also use email campaigns to boost transparency and improve your image. Let customers know about a charity you've donated food to, or feature an employee or customer of the month.
Make sure you track the analytics of your email campaigns, too.
This way, you'll be able to know the open rate, the best time to send out these emails, which subject lines get you the most traction, and even how many links embedded in the email body were opened.
3. Boost Your Online Reviews
In addition to having plenty of online testimonials on your website, you need to claim your restaurant's listings on third-party review sites like Yelp and Google My Business,
Reviews are also a part of your restaurant social media strategy, as platforms like Facebook allow customers to leave you reviews.
Interestingly, about 70% of consumers will leave a review for a business if they're asked to.
Sometimes, asking for reviews in your email campaigns or on social media is all it takes. To further incentivize diners to leave reviews, enter those who do so into a drawing for a free meal or gift certificate.
Finally, make sure you read and respond to your reviews as a form of reputation management. Reach out calmly — and both publicly and privately — to those who leave a less-than-stellar review.
This way, others will see you're trying to address the issue and fix things.
4. Re-Evaluate Your Website
In some cases, it may be that your restaurant's website is what's really hurting your business.
Is your website mobile-friendly? Is your contact information on every page? Can diners make a reservation directly on your website — without having to call into your restaurant and wait for opening hours?
How well-organized is your website? Are there drop-down menus, photographs of your food, and links to your social media profiles on your homepage?
Is the menu you're listing current and accurate? Is your branding consistent?
These are all things you need to keep in mind.
5. Start a Restaurant Blog
If you want to strengthen your restaurant digital marketing strategy, you should consider starting a blog that you update about 2-3 times a week.
This allows for a "behind the scenes" look at your restaurant, lets you feature employees, talk about your ingredient sources, and connect with your readers on a deeper level.
Blog posts also give you a wonderful opportunity to use location-based and more general keywords in your content. Plus, adding a new blog post tells Google and other search engines that you've "updated" your site — giving you a nice SEO boost.
Plus, blog posts are a wonderful part of your restaurant social media strategy, as they're highly shareable.
We also suggest that you comb through the comments on your blog posts and social media profiles, and respond to as many as you can.
6. Try Paid-Click Advertising
One final way to bring new traffic to your website — and new diners to your restaurant?
Give paid-click advertising a try.
First of all, this is an excellent way to bring in more traffic to your website, which helps you to outrank your competition in the search engine results.
But it's also a wonderful way to connect with new diners on social media and through other forms of digital traffic.
Need Professional Help With Digital Marketing and Social Media for Restaurants?
We know that figuring out how to develop a digital marketing plan and master social media for restaurants is something you desperately want to do.
However, especially in the fast-paced world of the restaurant industry, it can feel like a major challenge to find the time. You don't want to sacrifice the quality of your dishes or the customer experience.
That's where we come in.
We offer a wide variety of digital and social media marketing services sure to get your restaurant the attention it deserves. We can also help you with graphic design, print production, and more.
Get ready to have a full house again with our marketing insights and assistance.