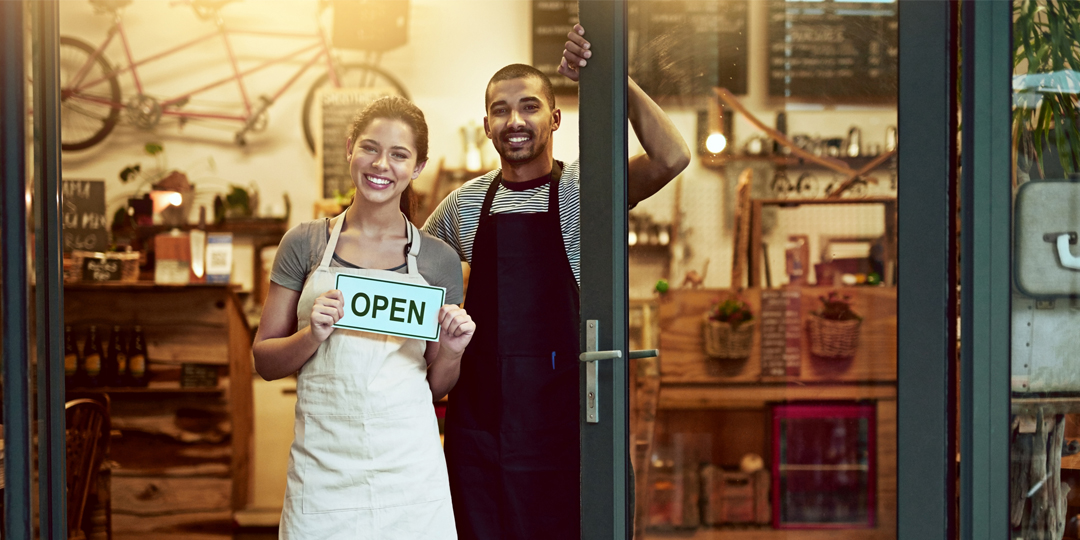 Breaking Through With Branding

Position your restaurant for success

When it comes to the restaurant industry, one thing is certain: there will never be a shortage of competition out there to keep you on your toes.
With restaurants quite literally around every corner, how can you make sure to stand out from the crowd?
It all comes down to marketing 101 – creating the right brand.
How consumers perceive your restaurant will relate directly to how effectively you can position yourself in the market. If you miss the mark in some way, the results for your business could be disastrous.
On the other hand, of course, if you can effectively brand your establishment to attract your desired target market, you'll see your business thrive day after day.
There are several factors you'll need to keep in mind when deciding on the vision you want to portray to your customers – and it definitely goes far beyond a flashy logo.
1. A Brand Begins With Business Values
Determine how you want your restaurant to operate from the inside out.
This will begin with setting strong foundations for company culture and ensuring all staff are on the same page.
Is your restaurant promoting fresh and sustainable ingredients? Maybe locally sourced? Perhaps you're aiming for streamlined diner experience?
Once you've decided on clear business values, make sure to put them in writing with a brief and clear mission statement.
Tell your customers who you are, what you do – and most importantly – why you love to do it.
Include this statement on your restaurant's website, on social media pages, and even frame it on your restaurant's wall.
This is literally who you are – so make sure they remember.
2. Determine Your Style
There should be a consistency of style infused into everything related to your brand.
Try and tell an intriguing brand story though your restaurant's decor, social media presence, and promotional campaigns.
Never underestimate the visual aspects of a business' brand. Visuals are often the way you leave a positive first impression with a potential customer.
Choose colour palettes and brand images wisely. Once you grab a customer's attention with a visually pleasing logo or advertisement, they'll be much more open to learning what you're all about.
Make sure marketing efforts match exactly who you want your customers to see. They should always complement and reinforce your brand through clear and relevant messaging.
The last thing you want to do is confuse potential customers by sending inconsistent messages, because they might not end up hearing what you have to say.
3. Show That You Care
When it comes to managing your brand's reputation, a restaurant can't have a meaningful impact if they aren't interacting with customers at every opportunity.
One of the most effective ways to create positive communication with customers is to engage with customer reviews.
Positive comments left on review sites will give you the opportunity to show your appreciation and build personal relationships with your loyal customers.
Negative reviews should be addressed with an apologetic tone, and be accompanied with a free offer or an incentive for the unsatisfied customer to return to your restaurant.
Responding this way to your unhappy customers will provide the necessary damage control that is sometimes a critical tool for managing your brand's reputation.
And don't worry if this doesn't work every time.
You'll at least be showing other customers that you're a business who cares.
4. Let Your Personality Shine
Determining what sets you apart from your competition should ultimately become the key to letting your brand's personality shine through.
Loyal customers enjoy knowing the people behind the scenes of a business; so showing them will enhance your connections and create a more likeable brand.
We know it's sometimes easy to get caught up in what others are doing, but remember to always have faith in your unique personality and don't be afraid to let your brand reflect it.
It's ok to proudly emphasize your strengths as reasons why your customers should choose your restaurant over any other.
Showing off isn't always a bad thing. In fact, a little confidence can go a long way.
5. Consistency is Key
Perhaps the most essential component of creating and maintaining a winning brand image is the consistency of the messages the brand itself is putting out there.
It's important to remember that no matter how small it may seem, every aspect of your business is just as important as the next.
Maintaining a united front will capture the essence of your branding and send a clear message about how much you actually respect your business' image.
From your core company values, to the specific style you want to portray, to the tone of your messages – the more consistent your messaging, the more consistent your branding.
Remember – your brand is created to represent who you are, what you believe in, and how you want to be perceived by your audience.
Bottom line – in its most basic form, your brand is your promise to your customer.
And believe me, whether you think so or not – they've all been listening.
---
MPP Marketing Group can implement a variety of professional tools to manage your brand and its reputation.
From marketing strategy and consulting, to graphic design and a variety of marketing campaigns (including print, mail, and social media), our creative marketing solutions can ensure that your business reaches its maximum potential.
If you have any questions, please don't hesitate to call. We're always happy to help.