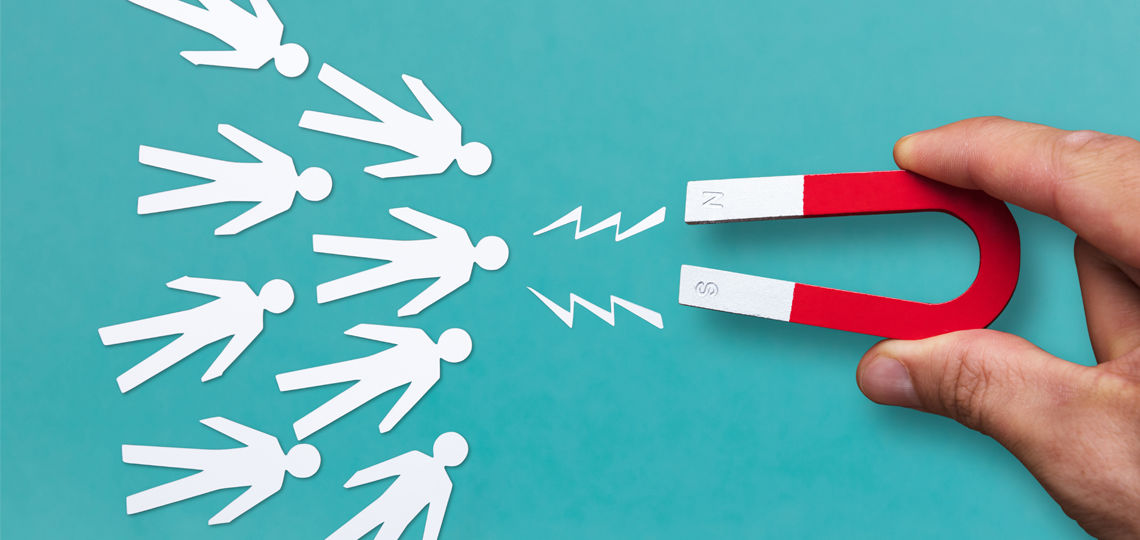 Attracting New Customers in the Current Climate
The worldwide pandemic has impacted not just human lives but also the global economy on a massive scale. As fear and uncertainty continue to loom, businesses are doing all they can to plan for the future. The big question is – how do they attract new customers in the current climate?
Lead generation has, after all, become a visible cause for worry these days due to the absence of conventional in-person networking and in-house staff at full capacities. Despite these setbacks, it is still possible to attract and acquire new customers; all you need is a little tweak to your routine functioning. This blog post will try to explore the various ways in which you can generate leads even during a pandemic.
Go Online
Perhaps the first step to take, if you haven't already, would be to take your business online. This can involve creating a website, an application, a social media account or simply conducting meetings and hosting calls online. 39% of social media users polled said they were spending more time on social media than before during the pandemic, reason enough for businesses to take advantage of this surge.
However, going online must not be restricted to simply creating these interfaces of communication alone. Digital marketing requires much more than that. It requires you and your team to be proactive in terms of offering relevant, meaningful and useful resources to customers consistently. Understand that there are significantly more competitors on the internet than there are in the physical area of your business, which can make it more difficult to attract customers online.
Therefore, it is important to stay top of mind for your target audience, even if they are not purchasing from you right away. The idea is to be different yet memorable, relevant yet unique
Chalk Out a Strategy, or Modify the Existing
Although starting a blog or newsletter is relatively cost-efficient, and posting on social media is free, that does not mean their impact is any less important. Your time is valuable, and so are your resources – whether your team or your technological support.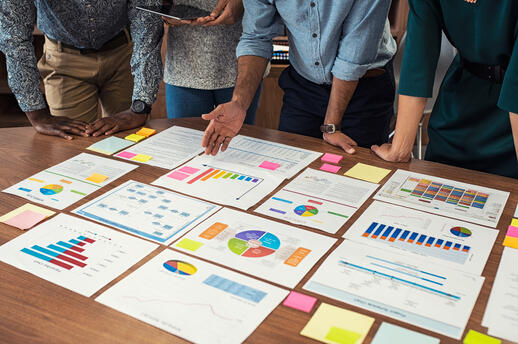 Image courtesy of iStock
Ensure that you go ahead with only carefully planned marketing campaigns that can constructively mould your business' growth. At the same time, you also need to keep track of the performance and outcomes of these campaigns to monitor what is working and what is not. This will also help you in making changes and modifications based on factors of time, the customer and the market. If you already have a marketing strategy in place, for instance, you could consider revamping it.
70% of the businesses involved in digital content marketing have admitted making moderate to major adjustments to their strategy because of the pandemic.
Upskill and Upgrade
Shifting your business online or redefining its presence amid heightened competition can bring about a new set of challenges. However, with the right approach and strategy, you can improve your capabilities in terms of organic search, social media content and data analytics to get better results. 76% of businesses say they have upskilled in areas like SEO, social media and data analytics, which are important aspects of any modern marketing strategy.
Think Not Just 'About' but 'Like' the Customer
Digital marketing has become synonymous these days with social media marketing for many. The reason is that these platforms not only allow audiences to compare brands, but also allow brands to understand their target audience better. To make the most of this knowledge, however, businesses must be ready to think not just 'about' but also 'like' the customer.
Try to break down your brand's values in terms of how the customer would look at it. – Are you unique? Are your products and services affordable? What makes you different from the rest? Although these questions were important even before the pandemic, they seem to mean more now than ever. Amidst such heightened competition, attracting customers requires you to evaluate yourself through their eyes.
Let Your Audience Know What You Are Doing
While investing in the appropriate platforms and creating relevant campaigns is crucial, it is also important to communicate more and communicate well.89% of GenZ and Millennials expect businesses to support them during the pandemic, such as allowing working from home. If your company has been actively supporting your employees make sure to let your customers know. Share about it online, talk about your philosophy and how you are one for change.
Don't forget about the importance of networking with the right people. During these difficult times, entrepreneurs should be seen connecting and supporting each other, promoting each other on different platforms as well as celebrating their successes together.
Keep it Authentic and Transparent
Remember that the uncertainty set in due to the pandemic is not restricted to businesses alone, but has equally affected individuals. Customers might be going through different types of crises – economic, emotional or health-related.
It would pay off, in the long run, to mold your business strategy to become more customer-centric in these times when people need to hear it. Be as authentic in your campaigns as possible, and deliver relevant information with transparency, backed with data if needed.
You can also consider pushing your outreach goals in terms of your content and become an authentic resource to customers. 87% of consumers appreciate brands that went out of their way to deliver timely, authentic and relevant information during the coronavirus pandemic.
The Takeaway: Adapt Yourself to the Current Climate
All over the world, businesses are busy adapting to the "new normal" to become more reachable, relevant and profitable. To adapt your business to the current climate, you must make strategic decisions in terms of your marketing approach to target and secure new leads. Technology is here to stay and so are businesses that are leveraging it to move upwards.
Come out on top by effectively identifying your customers' needs and demands, then develop the resources and tools needed for digitally reaching your market. Create and maintain consistent lines of communication to attract more and more customers.
Gauging what the customer wants is not easy, but certainly relevant for your business to pick a loyal and loving consumer base. We are here to make this easier and more insightful for you by bringing the latest brews and top shots about the current climate. Keep an eye on this space for more!