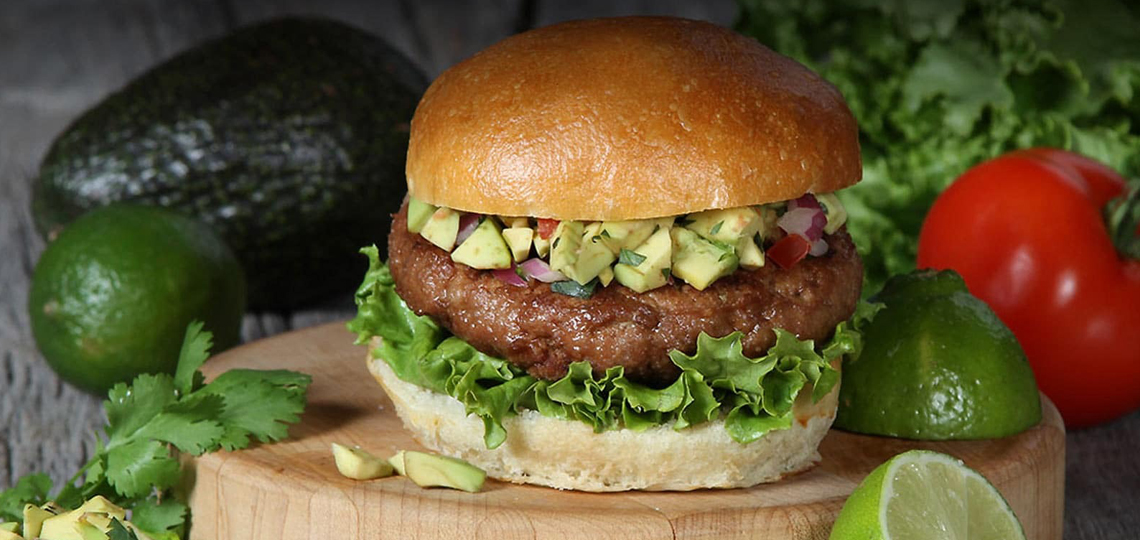 10 HACKS TO CREATING CAPTIVATING RESTAURANT IMAGES THAT SELL
There is no denying that a restaurant's food photography plays a crucial role in a restaurant's overall brand image. The visual appeal of a beautifully photographed dish can have a tremendous impact on how customers perceive a brand, and whether or not they are going to want to visit your restaurant to try it.
We all know that people are visual beings, which is why great food photography is so important. The root of any business – especially ones involved in foodservice industries – begins with the image you portray to your customer.
So knowing this, how do you make sure you're using your photographs in a way that results in the best possible bang for your buck?
Let's discuss exactly what you should consider (and implement!) when it comes to how to make sure your food images do what they're supposed to do – sell FOOD.
1. Maintain Consistency With Your Brand
2. Let your photos do the talking
As a restaurant owner, you really do control how the world perceives your restaurant. What you show them (or don't show them) will shape their image of you.
Photos trigger an emotional impact, and food photography is certainly no different. Professional food photos can help you build a brand that stands out and shapes your restaurant identity by telling a great story.
Naturally, the feeling you want to trigger is desire. You want your customers to take one look at your beautiful food photos and say, "I have to taste that!"
Don't forget – they're not only eating with their mouths, they're also eating with their eyes. If you can manage to tell a hunger-inducing story with your food photos, you could actually make the customer feel the hunger, even if they're not really hungry.
3. Use a smart strategy
Just because you're investing in food photography for your restaurant doesn't mean you need to photograph each and every item on the menu.
To be honest, this is usually a mistake – and a costly one at that! Make sure you research exactly what would be best for your restaurant's marketing approach and how you intend to showcase your menu.
Too many images on your menu can confuse and overwhelm your customers, and that is definitely not something you want happening within your brand story.
If you absolutely must use photos of all your food items, just make sure that you give ample breathing space to each image and food description.
Almost always, the most effective strategy is to identify the high-profit items, or innovative dishes from your menu. These are the ones you want your customers to see, these are the ones you want your customers to buy, and these are the ones that will bring in the most money.
4. Create realistic images
It's important to remember that even though you should always aim to create images that are as beautiful, appetizing, and hunger-inducing as possible, you can also end up running the risk of unintentionally cheating your customers.
Exaggerated portion sizes or extra ingredients will end up giving a wrong impression to customers, and will ultimately leave them feeling under-whelmed and disappointed when the "real" dish is served.
It's ok to make post production corrections to maximize your food photography's appeal, just make sure the representation of your dish is accurate.
No one likes to be deceived, especially not a paying customer. The objective should always be to keep a balance between enhancing an image and keeping it real.
5. Give lighting and colour priority
When it comes to taking the actual photographs, make sure to be mindful of light and colour in the final images – they both can make a huge difference in how your food photos turn out.
How your food looks will have a direct impact on your bottom line, and that's why it's imperative that you research and hire a seasoned professional photographer who specializes in food.
Check out these mouth-watering food photography tips for tricks of the trade, because it's definitely not an easy task. Even if you've hired a professional (highly recommended!) you should always proof and approve your final images before they go to print.
6. Leave it to the professionals!
We all know that the emergence of the smartphone has put a decent camera into the hands of millions. But it has NOT instantly made them capable of shooting professional quality pictures. (Despite the majority opinion).
Professional food photography combined with a skilled food stylist just can't be replicated, even by enthusiastic amateurs. In fact, great photos can increase a restaurant's sales by as much as 30%.
Beautiful food photography is undoubtedly an art form. And it really does take years of experience and skill perfecting to truly understand how to maximize your customer's appetite appeal through beautiful photographs.
Hiring an expert to deal with your food photography is the easiest way to guarantee your food looks exactly as it was meant to be seen.
The takeaway? Leave the smart phones to Instagram, folks.
7. Use digital menus
We all know that this is the age of the digital, so having a digital menu for your restaurant should be a no-brainer.
A digital menu offers several advantages, including the opportunity to create a much more detailed and information-loaded menu complete with ingredient lists, preparation techniques, and nutritional information.
Your digital menu should also include your beautiful food photos, displayed in high resolution or even 360 photography for a seamless, appealing customer experience.
Every restaurant will always have their go-to best selling menu items, alongside dishes that are rarely ordered. The reason for this is simple – customers are often skeptical of trying something new.
With this in mind, did you know 85% of online users admitted that having images of the dishes in the digital menu drives them to try out new dishes?
Well, now you do.
8. Use food descriptions that sell
While some restaurant owners might think that their menu is nothing more than a list of the food they sell, industry experts know that menu descriptions can make a huge difference.
To make the most of your menu, there are specific elements of food descriptions that can have the biggest influence on a customer's decision to order a dish.
Try identifying the food as local, highlighting that the recipe is made with organic ingredients, using hunger-inducing wording, and even including sentimental references.
9. Learn about menu engineering
What exactly is menu engineering? In a nutshell, it's a strategic way to encourage certain behaviours from restaurant guests in order to maximize profitability by designing your menu in the most effective way.
It requires understanding your customer's behaviour (most notable which item they order most frequently), then comparing menu item prices to your food costs.
Is there an item that you want to sell more of because you make the greatest profits? Making sure you have mouth-watering photos of these items featured predominantly in the correct places on the menu will maximize awareness and increase sales of these dishes.
It takes a little time, but when done correctly, you can actually increase your restaurant profits by 15% or more.
Yet another reason why having great food photography of the right menu items is so important to your restaurant's bottom line.
10. Use them for all your marketing needs
Perhaps the greatest thing about investing in beautiful food photography for your restaurant is that it's a one-stop solution for all your marketing needs.
Yes, you will need to make an initial investment in your food photos when they're shot by a professional food photographer, but the return-on-investment is 100% worth every penny.
You own them, and trust us – the photos will come in handy in all sorts of ways. Post them on social media to attract followers, use them in ads to get more website clicks, or integrate them in flyers advertising your latest promotions.
So get creative, folks. Because when used in the right way, those beautiful food images really are the gift that can keep on giving.
Images courtesy of Joanna Katchutas, MPP photographer and food stylist