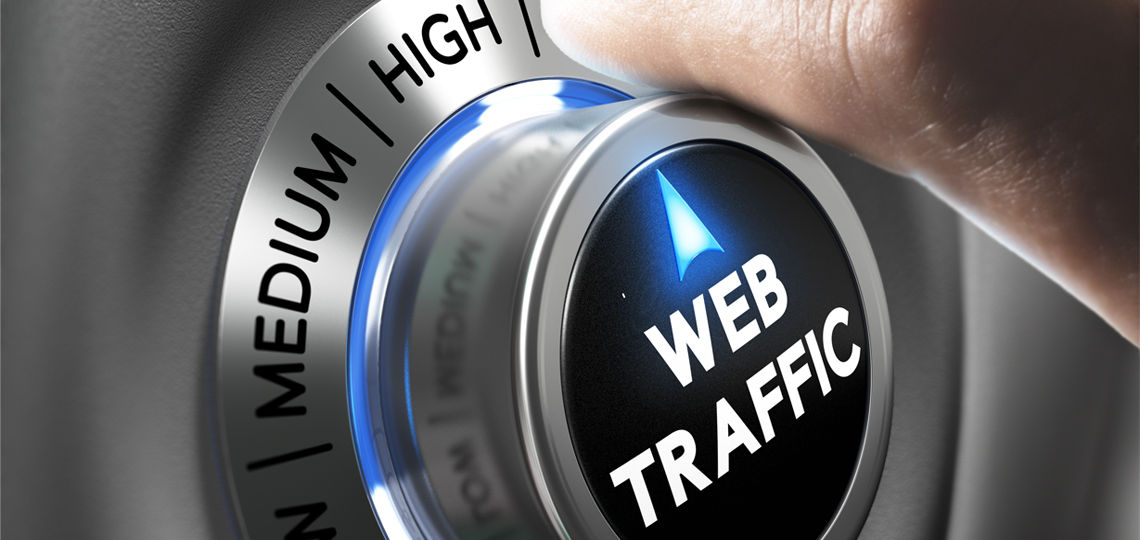 Best Practices
For High-impact Website Traffic
When it comes to attracting traffic to your website, there has always been a golden rule: more traffic means more customers. But this actually isn't the case if you're not effectively reaching and attracting the right customers.
To drive traffic that actually makes you money, you'll need to implement a strategy that reaches your target audience, catches their attention, and effectively leads them down the purchase funnel.
Let's take a look at 6 best practices for high-impact website traffic you can put into action today to start seeing results.
1. Identify Your High Impact Pages
Before you begin creating a strategy, have you identified your high-impact pages? Do you clearly know which pages perform best and where you're driving customers?
Knowing which pages already get the most traffic and make the biggest impact on your business?
Before you can optimize, you need to identify. Focus on specific types of conversions. like contact forms that are your best lead generators. Visits, leads and sales are 3 of the most important metrics for your website, but every company and website is different.
2. Maximize Visibility With SEO
3. Take Advantage of Website Tools
Tools like HubSpot reporting dashboard and Google Analytics will give you accurate in-depth insights into what pages are getting the most or least traffic, if you have broken links, how long visitors stay on a page, and tons more useful analytics.
Before you can get started identifying your most important pages, you need access to real data, not just a feeling or a hunch
So take advantage of these invaluable microscopes, folks – they're there for a reason.
4. Advertise
To increase website traffic you might have to dip into those pockets and pay for some advertising.
The most effective marketing campaigns integrate on all channels for advertising. Although paid advertising costs more than owned or earned advertising, paid forms are an effective way to expose your company's name to a large audience.
Advertising your brand will get targeted clients to visit your website, increase conversion rates and make your marketing objectives easier to achieve.
5. Get Social
Posting interesting content on appropriate social media platforms is a great way to build brand awareness and drive your website's traffic numbers up by posting URL links back to your site through effective social media marketing.
Share relevant blog posts, promote new products, hold a fun or exciting contest, and share any engaging and relevant messaging to entice visitors to your website.
Use Twitter for short and engaging content and links. If you're a B2C product company, you might find great traction with image-heavy social sites like Pinterest and Instagram.
LinkedIn has up to 1.07 billion daily visits, and for any B2B business, you should definitely be taking advantage.
Remember to use relevant hashtags so you can be found by potential customers searching for specific keywords and join discussion groups. Answer questions, reply to comments and engage with your followers.
6. Get Blogging
If you haven't already started, give your website a boost with daily, weekly or even monthly blog posts.
Creating content with a regular blog on your website will help your brand build credibility by sharing your knowledge of your particular industry.
Writing a guest blog article on other relevant sites will also help to build brand awareness and create those ever-important backlinks for improved SEO.
In addition to posting content to other blogs, invite people in your industry to blog on your own site.
The guest author is highly likely to share and link to their guest article, which will bring new readers to your site.
Try reaching out to brands that offer products or services that compliment what you're selling, and figure out how you can collaborate.
---
Are you looking for help increasing your website traffic? Book a FREE consultation to speak with our team of experts!